(Actually writing this in Florence, since I haven't had time to write until now)
Spent a week in El Paraiso (located in Aroche, Spain), where the people are nomads or yesmads or absolutemads. I love it, I love the mads. For once I didn't sing the blues off cliffs alone. We sang the blues into the hills of Southern Spain with guitar, banjo, accordion, harmonica, and even a "no". (Get ready for Amelie and Ana's hit song, "Sleepy Sun".)
Random facts:
Met a butterfly who lived in a pumpkin and longed for Istanbul. Met people who've got pieces of sun in their lips—spreads light when they smile.
I was baked in sweat, lime, and clay, soon to be sacrificed for the foundation of unbreakable walls.
Every glass of Cruzcampo I drank was the best glass of Cruzcampo I'd ever had, after working for hours in 40 degree Celsius weather.
Also, the Belgians adored that I was a color-changing Virgo who learned how to eat properly before their very eyes. But actually. They took note of both my eating habits and my Virgo habits (unrelated) on a daily basis. "You're such a Virgo!"
…And when the mads look you in the eye with their crazy mad eyes and call you beautiful, you know there's no use hiding it.
Accompanying music:
MC Solar (sp)
Or, ask me to play you my soon to be hit songs, "Riverboat Man" and "Bluesman with the broken Fender".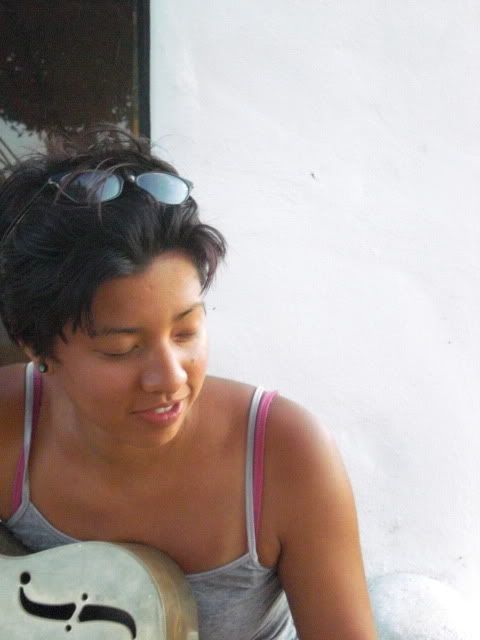 (The "no". Mark made it himself. Part sitar part beast.)